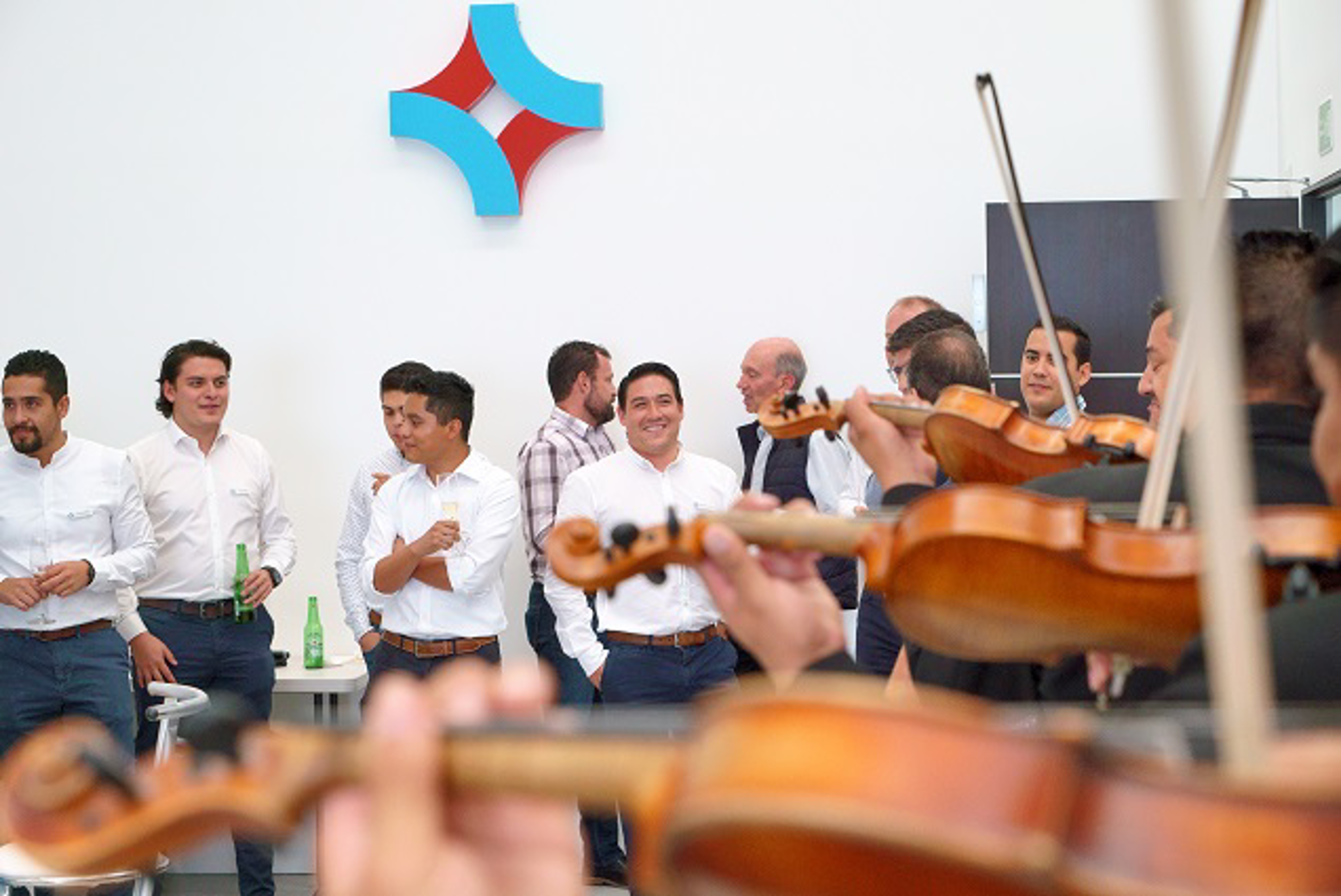 Hoogendoorn is already active in Latin America for many years. The Mexican horticulture is a rapidly growing market that faces many challenges. Besides scarcity on energy and water, the market requirements of sustainable produced vegetables, fruits and flowers is growing. As a result, demand for state-of-the-art process automation and knowledge is rapidly growing. With the office and training center, Hoogendoorn can meet these needs. Mr. Erik Plaisier: "To be successful in Mexico, you need a strong local presence. I am happy Hoogendoorn chose Querétaro. I am sure they will be very successful in Latin America. I wish Hoogendoorn good luck."     
The new office is five times as big as the previous office, providing room to new colleagues. With the expansion of the team in Mexico, Hoogendoorn is able to meet market demands even better. The new training location enables in-depth knowledge sharing with e.g. customers and partners on topics such as greenhouse automation, climate control, Plant Empowerment and Data Driven Growing.
Mr. Martin Helmich, Global Sales & Marketing Director: ""Establishing a new local office and training center shows how committed Hoogendoorn is to the sustainable growth of the horticultural industry in Mexico and Latin America. Our aim is to provide the best service and support to our customers, locally and worldwide. Also, knowledge sharing is a key factor to our customer's success in more than 90 countries all over the world."
With the opening of its new office, Hoogendoorn strengthens its position on the Latin America market. Together with international colleagues and partners, the team in Mexico will continue to support growers in Latin America realizing an optimal growth climate.
New address Hoogendoorn Latin America
Terra Business Park
Primer Retorno Universitario No. 1, Int 93B
Parque Industrial Terra Business Park
Col. La Pradera, El Marques,
Querétaro 76269, Mexico
About Hoogendoorn
Hoogendoorn is known as the most innovative supplier of process automation solutions in the horticultural industry. For over 50 years we have been striving to optimize greenhouse climate, increase crop yields and manage costs and risks in greenhouse horticulture. Our automation solutions contribute to the sustainable use of water and energy and are available in several languages, including Spanish. Hoogendoorn products are supported with our customer portal Hoogendoorn Online, free user training via the Hoogendoorn AcadeMe, 24/7 Helpdesk and reliable maintenance service. These services are provided via our local offices and worldwide partner network.